1/32-scale model kit of SLEEPING CAR No3533 LX of the CIWL Orient Express of 1929.
This unique kit will bring you to a fantastic journey through the Orient Express myth.

A new impressive model is added, depicting the most famous Sleeping Car of the world, the one of the Orient Express. The kit has been possible thanks to the cooperation of the Compagnie Internationale de Wagon Lits, based on the original plans of the luxurious 1930 car.

Inside this coach you will find the same atmosphere of the real coach, boiserie decorations, moquette and fabrics design are taken from original pictures to grant maximum accuracy.
1:32 scale assures you that all details are reproduced with the greatest care and pressure die-cast, together with photoetched brass, guarantee the highest quality. You can hitch the coach to another train, thanks to axles and wheels made in aluminium, they will roll on smoothly. The roof can be removed to show inner details or to place new fittings or led light. Kit contains MDF base and brass rails for a perfect showing.

All parts of this coach have been approved by the Compagnie des Wagon-Lits.

Kit contains:
Carriage frame and bogies in photoetched brass and, pressure die-cast fittings, pre-cut acetate windows, decals sheet and adhesive strips for the original livery, walnut and lime wooden strips for boiserie, laser cut walls made in birch plywood, fine paper to reproduce wall cover and seats set fabric. 6 technical plans, 2 color sheets and building instructions in two volumes will help you to build this famous coach.


Scale: 1/32
Length: 730 mm
Height: 130 mm
Width: 85 mm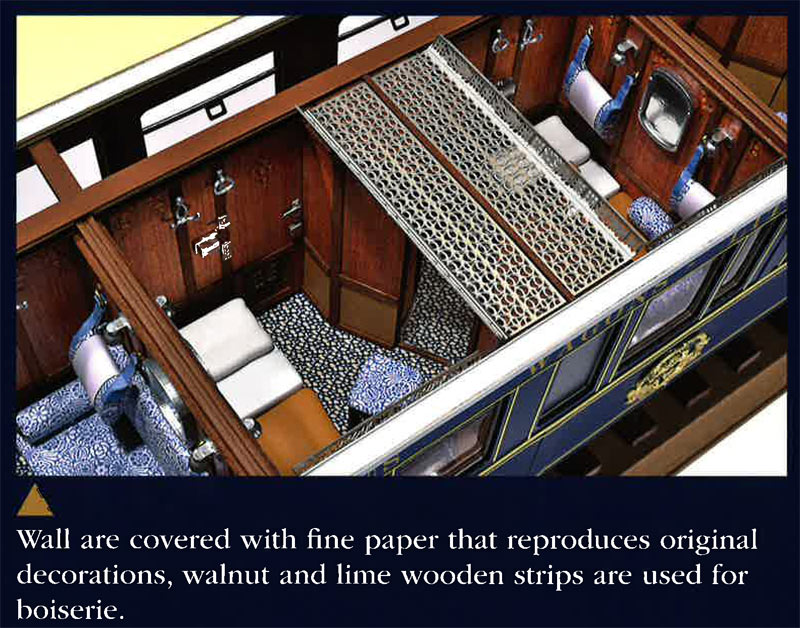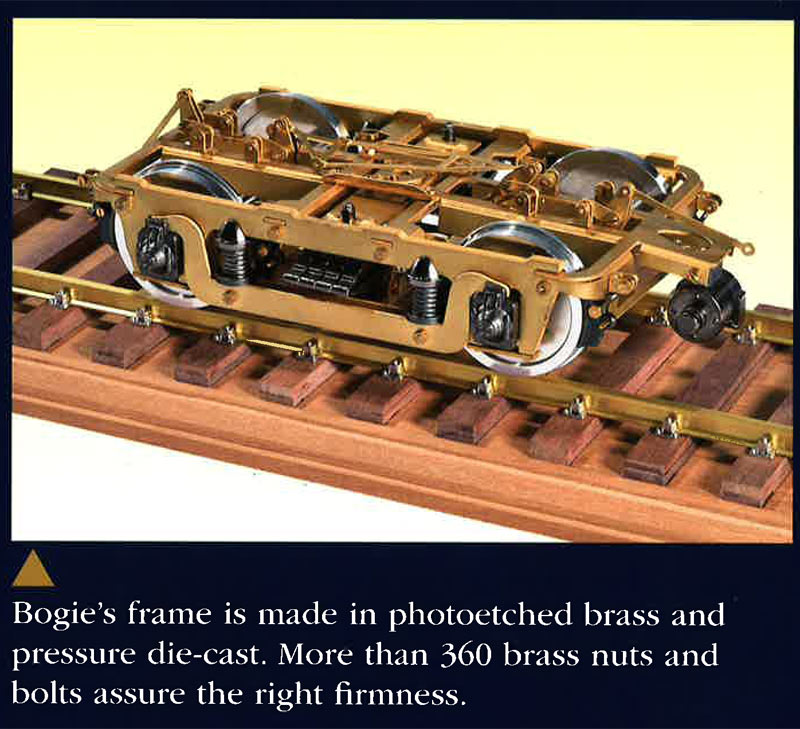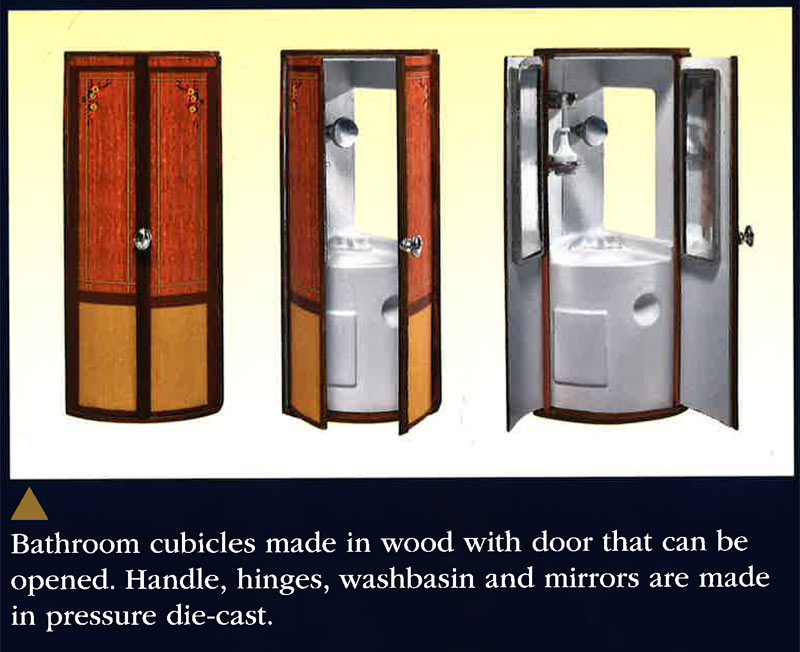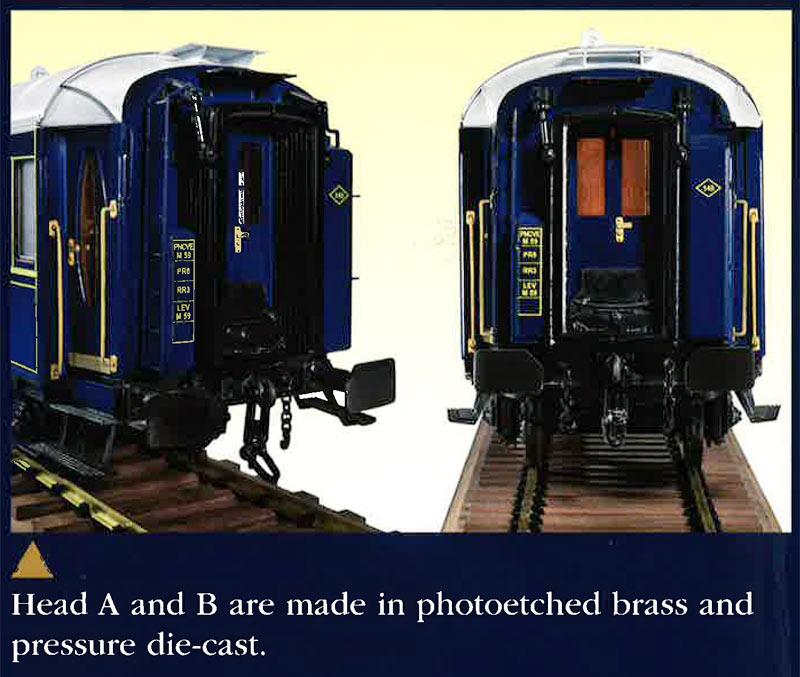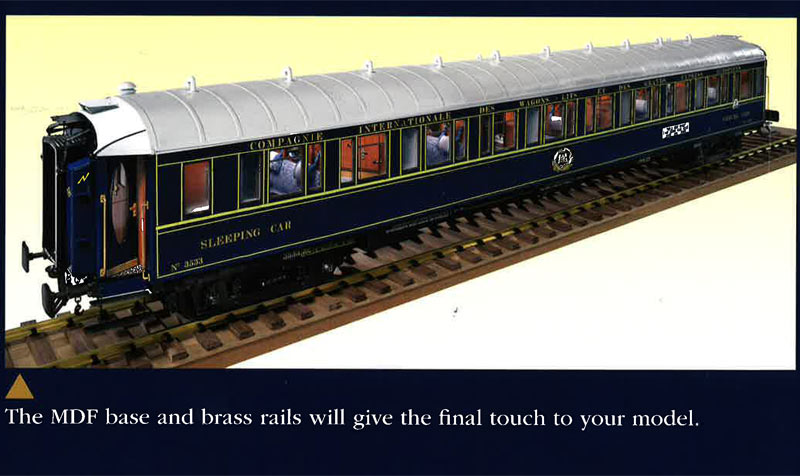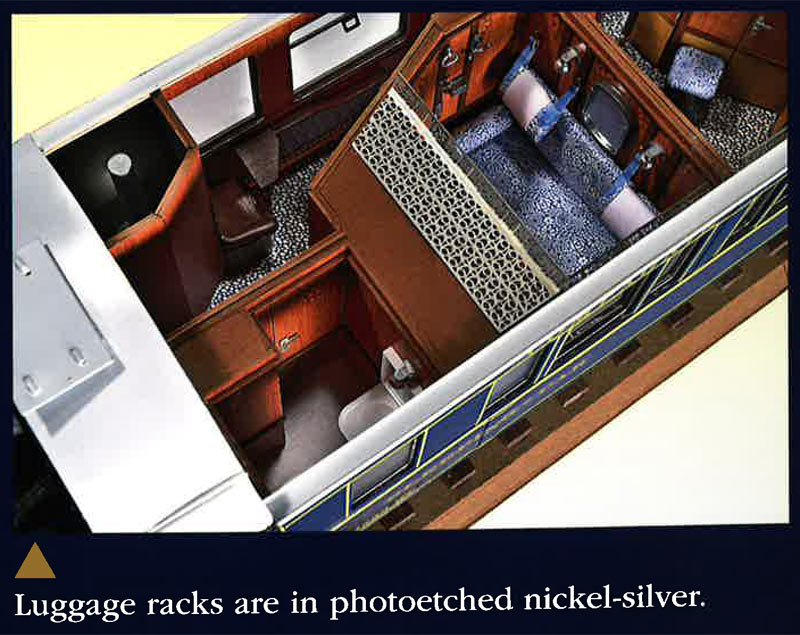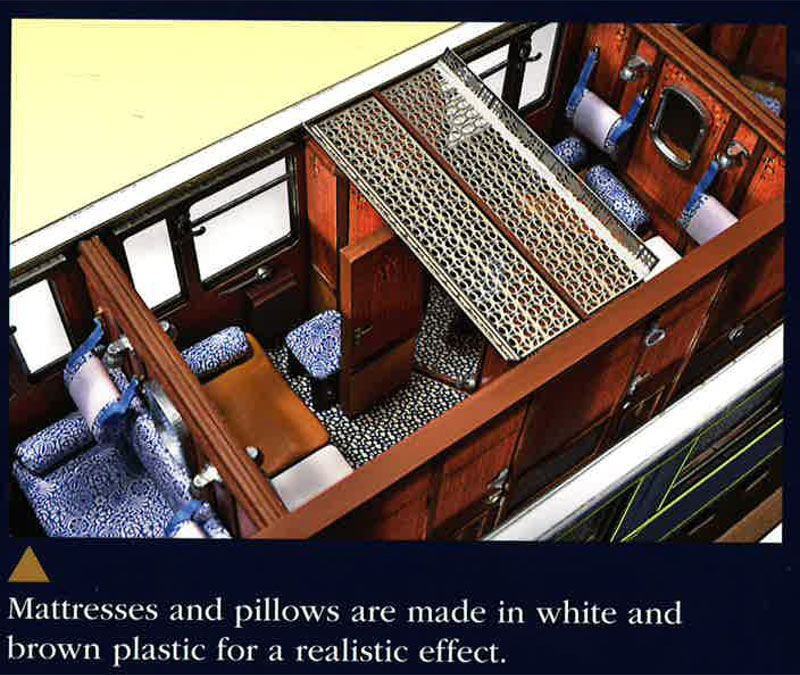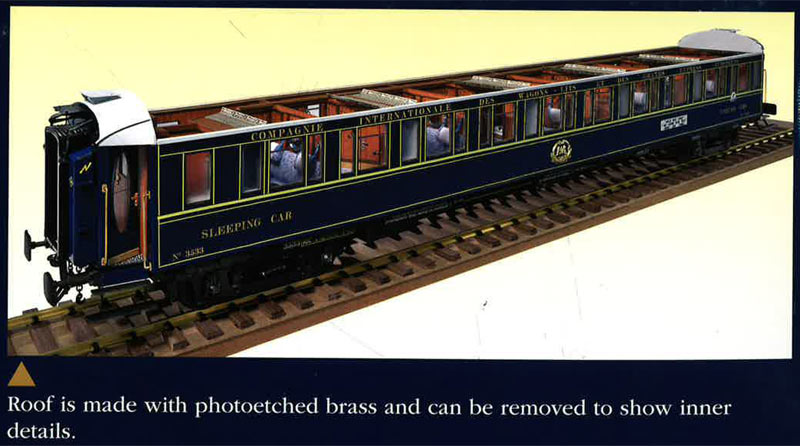 Vorbild

Fahrzeug

Category

Static model

x
Materials

Wood kit

x
Unboxing Kit Orient Express Sleeping Car
Construction Report Part 1 Orient Express Sleeping Car by DevMa Models in German Language
Amati ist nicht nur der wohl älteste Lieferant im historischen Modellbau sondern bis heute einer der innovativsten und flexibelsten Hersteller der Modellbaubranche, der gleichzeitig stets auf edlen Stil und höchste Qualität wert legt. Nicht nur die Holzteile dieser Schiffsbaukästen sind perfekt mit Laserstrahl bearbeitet, sondern auch bei den Materialien und der Ausstattung der Zubehörteile wird bei Amati nicht gespart, sondern immer auf Qualität und Kundenorientiertheit geachtet. All das verpackt in den edelsten Verpackungen der Modellbaubranche und mit ausführlichem ästhetischem Bauplanmaterial angereichert macht Amati-Baukästen stets zu einem besonderen Erlebnis, als hätte man es hier mit einem italienischen Top-Geigenbauer zu tun. Der Name ist aber nur zufällig der gleiche.